Tourist Information Warsaw
Facts for tourists travelling to Warsaw
The tourist information section introduces you to useful facts about our city
– 24 hour pharmacies
– 24 hour post office
– 24 hour shops
– Airlines (selection)
– Customs regulations
– Embassies (selection)
– Emergency numbers
– Holidays in Poland
– Opening hours
– Polish food
– Railway stations
– Taxes in Poland
– Taxis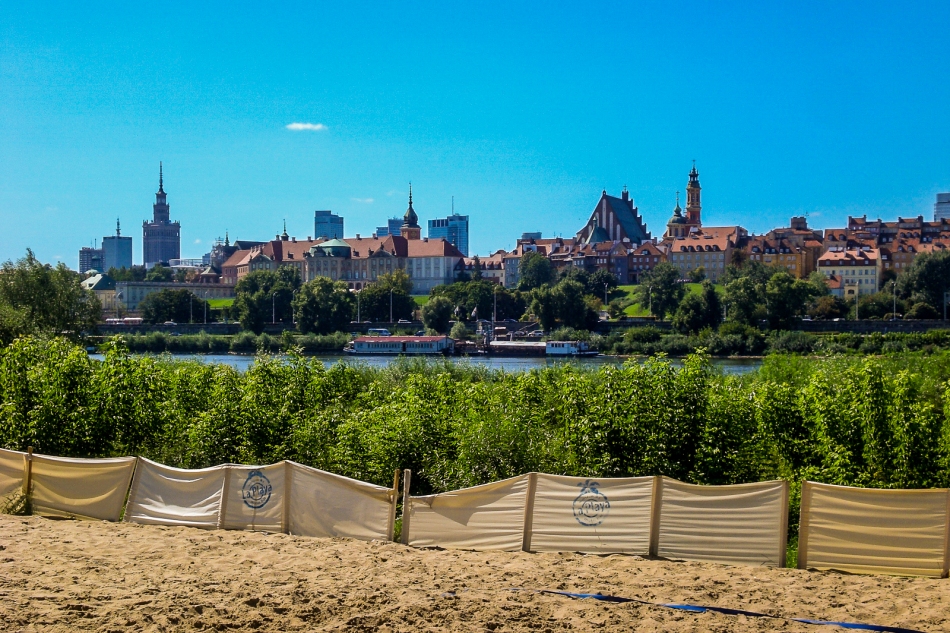 24 Hour Pharmacies in Warsaw
Al. Jana Pawla II 52/54
Al. Jerozolimskie 54 (Main Railway Station – Warszawa Centralna)
Al. Solidarnosci 149
ul. Grójecka 76
ul. Lubelska 1 (Railway Station Warsaw East – Dworzec Wschodni)
ul. Puławska 39
ul. Wilcza 31
ul. Zeromskiego 13
24 Hour Post Office in Warsaw
ul. Świętokrzyska 31/33
Letters up to 50 grams: 2,40 PLN to Europe / Worldwide
1,30 PLN within Poland
24 Hour Supermarkets in Warsaw
Tesco
ul. Stalowa 60/64 (16000 sqm)
ul. Połczyńska 121-125 (12000 sqm)
ul. Górczewska 212/226 (9350 sqm)
al. Ken 14 (8000 sqm) – Close to Kabaty Metro
Airlines (Offices in Warsaw)
Aer Lingus: Tel: 022-6268402
Airfrance: Nowy Swiat 64, Tel: 022-5566400
Alitalia: Nowy Swiat 64, Tel: 022-5566800
Austrian: Al. Jana Pawla II 29, Tel: 022-627529092
British Airways: Marszałkowska 76, Tel: 022-5299000
Iberia: Tel: 022-4340400
Lot: ul. Krolewska 11, Tel: 0801-703703
Lufthansa: Al. Jana Pawla II 29, Tel: 022-338130
SAS: Al. Jana Pawla II 29, Tel: 022-8500500
Swiss: Al. Jana Pawla II 29, Tel: 022-6504525
Norwegian: Tel: 022-2111740
Wizz: Tel: 022-3519499
Customs Provisions when departing to another EU member country
For goods intended for personal use import restrictions have been eliminated within the EU. However, there are fixed amounts that can only be exceeded if the private use is proofed.
Duty-free quantities: 200 cigarettes or 400 cigarillos or 200 cigars or 1 kg tobacco
10 liters of spirits and 20 liters of wine with higher alcohol content and 90 liters of wine (up to 60 liters of sparkling wine) and 110 liters of beer, 10 kg of coffee and 20 gallons of gasoline in a reserve container.
An export of works of art, antiques, books and articles before 9.5.1945 is only possible after prior approval of the curator of the relevant voivodeship.
Be aware there can be different restrictions even within the EU, e.g. fireworks bought in Poland can not be taken to Germany.
So please check the rules for your travel destination before making purchases in Warsaw.
Embassies in Warsaw
Austrian: ul. Gagarina 34, Tel: 022-8410081
France: ul. Piekna, Tel: 022-52930000
German: ul. Dabrowiecka 30, Tel: 022-5841700
Ireland: ul. Humanska 10, Tel: 022-8496633
Italy: pl. Dabrowskiego 6, Tel: 022-8263471
Japan: ul. Szwolezerow 8, Tel: 0226965000
Russia: ul. Belwederska 49, Tel: 022-8495111
Spain: ul. Mysliwiecka 4, Tel: 022-6224250
Swiss: Aleje Ujazdowskie 27, Tel: 022-6280481
UK: Aleje Roz 1, Tel: 022-3110000
USA: ul. Piekna 12, Tel: 022-6251401
Emergency Numbers
Police: 997 (Mobile Phone: 112)
Fire Department: 998
First aid:  999
English is usually understood
Holidays in Poland
January 1st: New Year's Day
January 6th: Epiphany
Easter Sunday April 5th 2015 / March 27th 2016
Easter Monday  April 6th 2015 / April 28th 2016
May 1st: Holiday
May 3rd: Constitution Day (The first constitution is dated May 3rd 1791)
Corpus Christi:  Second Thursday after Pentecost / 60 days after Easter Sunday
August 15th: Assumption of the Blessed Virgin Mary / Day of the Polish army
November 1st: All Saints Day
November 11th: Independence Day (Sovereignty from 1918)
December 25th: Christmas
December 26th: Christmas
Opening Hours in Warsaw
(Opening hours vary, so these are approximate figures.
Banks: Monday-Friday: 8:00-18:00
Stores: 7/10-19/22 Uhr, Saturdays partly till midday, Sundays larger supermarkets and malls are open all day
Markets: 6 till midday or evening
Restaurants: 10/12:00-22/23:00
Gas stations: mostly 24 hours
Churches: 6-22 Uhr
Museums and Galleries: 9-17 Uhr, sometimes closed on Mondays
Polish Food
You will find find all sorts of food as in every other big city, but be sure to try some polish dishes when you are in Warsaw
Soups
Barszcz: Beetroot soup: clear, white or ukrainian (Barszcz ukraiński), often served with stuffed dumplings.
Chłodnik: Refreshing cold beetroot soup prepared with sour cream, sour milk, buttermilk or yogurt.
Kapuśniak: Sauerkraut soup with onions, mushrooms and pork.
Żurek: Sourdough soup, usually including sausage, vegetables, flour, garlic, eggs and onions.
Main Dishes
Bigos: Sauerkraut stew, usually including sausage, ham or meat, and other available ingredients, such as: mushrooms, plums or potatoes.
Gołąbki: With minced pork and rice stuffed cabbage wraps, with sauce and a garnish, often served with Kopytka (small potato dumplings).
Kotlet Schabowy: Fried pork chops often accomplished with hot cabbage or potatoes.
Pierogi: Often stuffed with sauerkraut and mushrooms, minced beef, potatoes and cheese or even fruit.
Placki ziemniaczane: Potato pancakes made from raw potatoes in combination with flour, egg and salt. They are usually served with a sauce or sour cream.
Desserts
Naleśnik: Pancakes, often filled with fruits or quark.
Sernik: A classic cheesecake.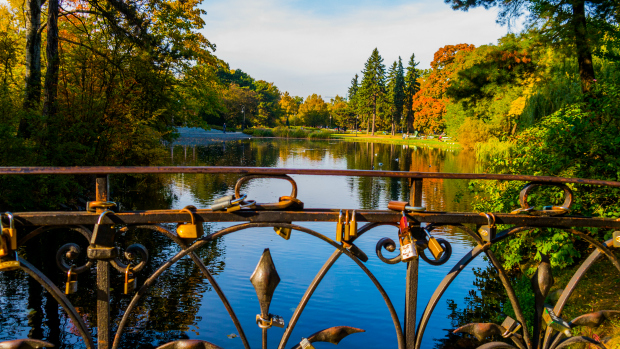 Railway Stations
Central (Main) Station (Dworzec Centralny): Al. Jerozolimskie 54
Railway Station West (Dworzec Zachodni): Al. Jerozolimskie 144
Railway Station East (Dworzec Wschodni): ul. Lubelska 1
Railway Station Gdansk (Dworzec Gdanski): ul. Słominskiego
Railway tickets can be bought directly at the railway station
Taxis in Warsaw
In Warsaw taxis are relatively cheap – from the airport to the center you usually pay less than 40 PLN (less than 10 euros).
The individual taxi companies have different rates, usually one kilometers will cost PLN 2.00 to 2.80 PLN (from 6:00-22:00) and a starting fee of 8 PLN (including first kilometer) is charged. Between 22:00 and 6:00 (as well as from Saturday 22:00 to Monday 6:00) you pay around 1 PLN more per kilometer. Use only taxis with a taximeter and pay attention to the properly adjusted fare (daytime: taryfa 1, nighttime and Sunday: taryfa 2). Trips outside the city borders are priced even higher. At the end of the journey you can request an electronic print with all the data (pricing, kilometers, start, end of journey).
Taxes in Poland
VAT rate: 23% (reduced rates: 5% or 8%); Important rates for tourists: 8%: food in restaurants, taxis, books and magazines, 23%: drinks in restaurants.
Income tax: 19-40% (progressive), corporate income tax: 19%
In addition to the tourist information above, a few basic details about the city:
Warsaw is part of the Masovian Voivodeship.
With around 1.7 million inhabitants, it's the largest city in Poland and is situated almost exactly in the middle of Mazovia.
Warsaw currently consists of 18 districts and has been capitol since 1596, when it replaced Krakow.
Warsaw is split in two parts by the over 1000-kilometer-long river Vistula, which crosses crosses Poland from south (Beskydy) to the north (Gulf of Gdansk).