Warsaw is a truly inspiring city. Though much of it is unassuming on the outside, the city has truly beautiful areas and an incredible heart and soul. Lots of people forgo Warsaw for a trip to Krakow, its smaller, prettier sibling with a fantastic nightlife and lots of pre-war buildings still intact. To miss Warsaw, however, would be an incredible mistake for any traveler. Here is a list of the top ten reasons to visit Poland's Capital.
1.History: This could be divided up to fill the whole list. Virtually every place, every building in Warsaw has an amazing history, from medieval times to WWII (scars from the Warsaw Uprising and Warsaw Ghetto Uprising remain to this day) to communism, and there are also museums providing in depth discussion of such events.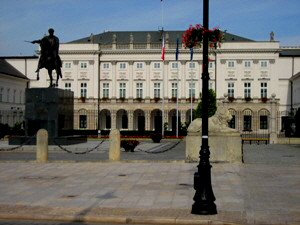 2.Culture: Warsaw has been named the best place in the world to experience culture on the cheap. The city's rich culture extends back past the days of Chopin, and even today it's not hard to find places which showcase the best of this heritage.


3.Food: Polish food is delicious, and Warsaw has some of its own specialties. From classics like pierogi and bigos to communist-era food like zapiekanki (half a baguette with mushrooms, cheese and toppings served as street food) and milk bars (or bar mleczny) to local delicacies like wuzetka, there's enough food in Warsaw to fill an entire vacation and then some.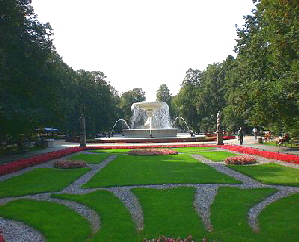 4.People: The people of Warsaw are friendly and kind, and they are passionate about their city. Families who have lived there for generations embody the spirit of Poland, and are eager to share their stories with others.

5.Atmosphere: Wandering around some places in Warsaw, or sitting in some of its cafes and coffee shops, you can find a quintessentially Polish and Central European atmosphere it's hard to find anywhere else. Eating delicious food or sipping a beer or vodka drink (try a tatonka!) on a patio overlooking a cobblestone street, you can almost hear Chopin playing, and you suddenly realize what the city has given up in the name of freedom.


6.Variety: You can find anything in Poland's capital, from the pre-war architecture of Praga to cool modern buildings like the mall near the central train station. You can find cheap food and fancy dining, cool clubs, or more laid-back establishments. Parts are beautiful, and parts are a reminder of uglier times.

7.Off-the-beaten path: Warsaw lacks the huge crowds and drunken tourists of Krakow. You'll find Polish people and Polish identity in Warsaw, and while fewer people speak English, they're eager to try to communicate.

8.Value: Warsaw is cheaper than most cities its size, though its opportunities are just as rich.

9.Central location: In the middle of Poland, Warsaw is just a couple hours from Gdansk, Krakow, Lodz, and even Belarus and Germany. You can hop on a train to one of many other cities, explore the surrounding countryside and small towns, or just stop on the way from one destination to another.

10.Beau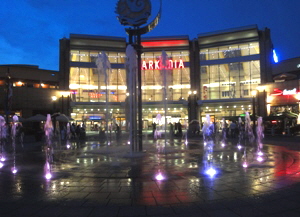 ty: Though there's lots of ugly Soviet concrete in Warsaw, the pretty parts of the city are as picturesque as anywhere in Central Europe. With palaces, winding streets, the majestic old town and the absolutely stunning Lazenki Park, when Warsaw looks good, it looks very, very good.
With Soviet Concrete dominating the city's skyline, surrounding bastions of beautiful scenery, most of which has been rebuilt, and which you might not find if you're not looking for it, it can be easy to listen to the people and guidebooks which can't see past the aesthetics and advise against a trip to Warsaw. For the people lucky enough to find the city's soul, however, Warsaw is a truly irreplaceable destination with lots to offer.