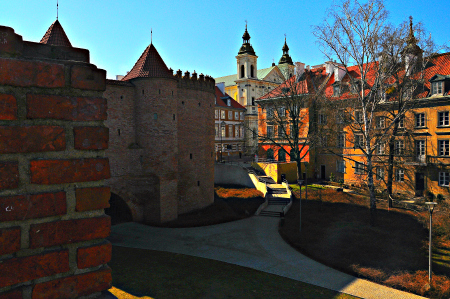 Warsaw is a truly inspiring city. Though much of it is unassuming on the outside, the city has truly beautiful areas and an incredible heart and soul. Lots of people forgo Warsaw for a trip to Krakow, its smaller, prettier sibling with a fantastic nightlife and lots of pre-war buildings still intact. To miss Warsaw, however, would be an incredible mistake for any traveler.
Warsaw Guide: Our list of the top ten reasons to visit Poland's Capital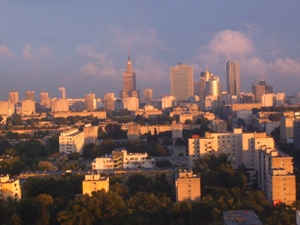 History: This could be divided up to fill the whole list. Virtually every place, every building in Warsaw has an amazing history, from medieval times to WWII (scars from the Warsaw Uprising and Warsaw Ghetto Uprising remain to this day) to communism, and there are also museums providing in depth discussion of such events.

Culture: Warsaw has been named the best place in the world to experience culture on the cheap. The city's rich culture extends back past the days of Chopin, and even today it's not hard to find places which showcase the best of this heritage.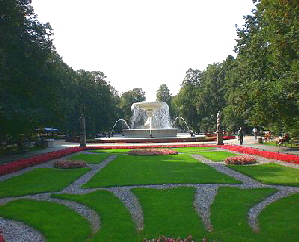 Food: Polish food is delicious, and Warsaw has some of its own specialties. From classics like pierogi and bigos to communist-era food like zapiekanki (half a baguette with mushrooms, cheese and toppings served as street food) and milk bars (or bar mleczny) to local delicacies like wuzetka, there's enough food in Warsaw to fill an entire vacation and then some.

People: The people of Warsaw are friendly and kind, and they are passionate about their city. Families who have lived there for generations embody the spirit of Poland, and are eager to share their stories with others.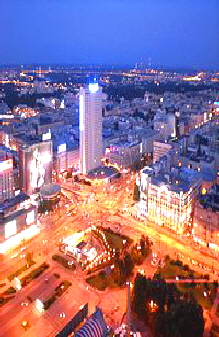 Atmosphere: Wandering around some places in Warsaw, or sitting in some of its cafes and coffee shops, you can find a quintessentially Polish and Central European atmosphere it's hard to find anywhere else. Eating delicious food or sipping a beer or vodka drink (try a Wściekły Pies - Mad dog: Vodka, Raspberry Juice with Tabasco!) on a patio overlooking a cobblestone street, you can almost hear Chopin playing, and you suddenly realize what the city has given up in the name of freedom.

Variety: You can find anything in Poland's capital, from the pre-war architecture of Praga to cool modern buildings like the mall near the central train station. You can find cheap food and fancy dining, cool clubs, or more laid-back establishments. Parts are beautiful, and parts are a reminder of uglier times.

Off-the-beaten path: Warsaw lacks the huge crowds and drunken tourists of Krakow. You'll find Polish people and Polish identity in Warsaw, and while fewer people speak English, they're eager to try to communicate.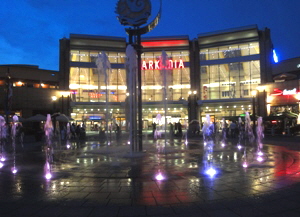 Value: Warsaw is cheaper than most cities its size, though its opportunities are just as rich.

Central location: In the middle of Poland, Warsaw is just a couple hours from Gdansk, Krakow, Lodz, and even Belarus and Germany. You can hop on a train to one of many other cities, explore the surrounding countryside and small towns, or just stop on the way from one destination to another.

Beauty: Though there's some ugly Soviet concrete in Warsaw, the pretty parts of the city are as picturesque as anywhere in Central Europe. With palaces, winding streets, the majestic old town and the absolutely stunning Lazenki Park, when Warsaw looks good, it looks very, very good.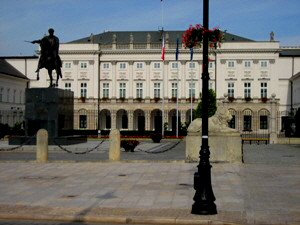 Discover it first with Warsaw Guide and then by yourself.
With Soviet Concrete dominating the city's skyline, surrounding bastions of beautiful scenery, most of which has been rebuilt, and which you might not find if you're not looking for it, it can be easy to listen to the people and guidebooks which can't see past the aesthetics and advise against a trip to Warsaw.
For the people lucky enough to find the city's soul, however, Warsaw is a truly irreplaceable destination with lots to offer.
Getting to Warsaw
There are lots of ways to get to Warsaw, by plane, by train, by car, by bus, and each is a fairly accessible option. Warsaw has two airports and a number of train and bus stations, though these are in different areas of the city and a first-time visitor can easily find himself in a very remote area of the city.
Coming to Warsaw by plane
If you fly into Warsaw using a major international airline, you'll find yourself at Warsaw Frederic Chopin Airport (WAW), six miles south of the city center and providing a special airport train station (Warszawa Lotnisko Chopina) with service to the city center. Busses and taxis will also get you there.
If you get to Warsaw using a budget airline, like RyanAir, you'll likely find yourself at Modlin Airport (WMI). From there, you can get to the city center via bus (Modlinbus) or regional train (Koleje Mazowiecki). Taxis are rather expensive as it is outside the city, and even hotels with shuttle service might not pick you up at Modlin. For budget traffic, you can also choose to fly into Lodz Airport.
Coming to Warsaw by train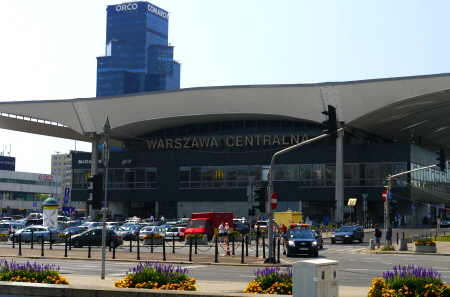 Warsaw has three major train stations.
Warszawa Centralna/Dworzec Centralny is the main station, in the center of town, adjacent to an architecturally stunning shopping mall and beside the Palace of Science and Culture, the city's best known building. It's within walking distance or just a short tram ride away from most of the city's top attractions, as well as tourist offices and accommodation. Trains connect Warsaw to all the surrounding towns and many surrounding countries, and it's very possible to do a whole Central European trip by train; in fact, there are special passes for just that purpose. A Berlin-Warsaw express train also runs several times every day.
Dworzec Wschodni (Warsaw East) and Dworzec Zachodni (Warsaw West) can be interesting cultural experiences, but they don't put you near the center of the city or beside any tourist attractions. All long distance trains pass through, and stop at, Centralna, so you'll only deal with the other two if you've gotten off too early or too late. In this case, you can get to the center with trams, busses or taxis, but it isn't necessarily easy, and you'll need to look for transportation going to "Dworzec Centralna." Locals are often happy to help.
Coming to Warsaw by bus
If you go by bus, you'll likely stop at Dworzec PKS Warszawa Zachodni, which is near the Western train station. From there, you can get a city bus to the center (again, to Dworzec Centralna). Busses connect Warsaw to all the surrounding countries, including Estonia, Latvia, Lithuania and Germany.
There is another bus stop near the Eastern train station, and you may find yourself stopping there if you approach Warsaw from the east.
PKS is the main Polish bus line, and there are European ones which connect the city to other countries.
Coming to Warsaw by car
By car, there is no true bypass which enters Warsaw, so you will have to pass through city streets. Four European "E-Roads" lead to the city, E30, E77, E67 (also known as Via Baltica), and E372. These numbers are usually displayed on signs along with the national road names and numbers.
Warsaw is a highly connected European city, and growing more connected by the day. It's easy to make a quick stop on a trip through Central Europe, or even on a trip between two Polish cities or towns. Train is probably the easiest way to get there, as they stop in the heart of the city center, but flying in to Chopin Airport is also a good choice.